Intervient autour de Poitiers (86)
Sur rendez-vous au 06 84 20 31 39
Bio-énergéticien et aromathérapeute certifié (FFA)
Cliquez ici pour ajouter un titre
Cliquez sur ce texte pour le modifier. Ce bloc combine simplement un titre et un paragraphe. Vous pouvez vous en servir pour accueillir les visiteurs sur votre site ou présenter un produit ou un service sans image. Essayez d'écrire un paragraphe concis et de séparer les zones de texte sur votre page afin que les visiteurs s'intéressent à votre site web.
| | |
| --- | --- |
| Posted on January 7, 2019 at 2:35 PM | |
Au coeur de l'hiver, alors que la lumière est au plus bas et que notre photosynthèse humaine peine à générer suffisamment de vitamine D, c'est le moment de ne pas se laisser abattre... physiquement comme moralement.
Une complémentation en vitamine D et en oméga-3 est une excellente façon de retrouver le tonus en 10 à 15 jours seulement. C'est la raison pour laquelle, en sus des séances de bio-énergie, je les recommande souvent en consultation, en particulier aux femmes qui semblent être plus sensibles à ce que d'aucuns nomment "dépression luminique" qui mène bien souvent à un "blues de l'hiver".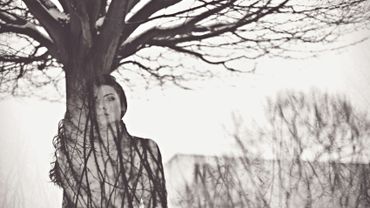 Qu'est-ce que le « blues de l'hiver » ?
Le blues de l'hiver est une forme modérée ou « subsyndromique » du trouble affectif saisonnier (TAS). Les caractéristiques saisonnières sont les mêmes mais c'est l'intensité de la symptomatologie qui est moindre. Il ne s'agit donc pas d'un épisode dépressif caractérisé et l'on évoque plus un sentiment de mal-être qu'une réelle tristesse de l'humeur. Même si cela s'avère plus difficile, la personne souffrant de blues de l'hiver peut continuer à exercer son activité professionnelle et entretenir des relations interpersonnelles stables au prix d'efforts tout au long de la période automne-hiver.
La Vitamine D: utilité et signes de carence
La vitamine D est une vitamine liposoluble qui joue un rôle dans de nombreuses fonctions importantes du corps. Elle est surtout connue pour aider le calcium à construire et garder des os solides. La vitamine D est également impliquée dans la régulation du système immunitaire et des cellules.
La vitamine D est probablement l'élément nutritif le plus important pour les os ou la santé du système immunitaire. Non seulement la consommation adéquate de vitamine D préserve les os et la santé du système immunitaire, mais on pense également qu'elle empêche un certain nombre de graves problèmes de santé.
Une carence en vitamine D est surtout connue pour provoquer le rachitisme (os fragiles) chez les enfants, une condition dans laquelle le tissu de l'os ne s'est pas renforcé ou minéralisé. Cette condition conduit souvent à la fragilisation des os et à des déformations du squelette, ce qui coïncide souvent avec un risque élevé de blessures.Toutefois, des recherches plus récentes ont découvert un lien entre la carence en vitamine D et de nombreux autres problèmes de santé.
Des recherches suggèrent que la vitamine D peut jouer un rôle dans la prévention et le traitement de l'hypertension, le diabète de type 1 et de type 2, la sclérose en plaques (SEP), et l'hypertension.
Compte tenu de l'importance de la consommation de vitamine D, nous allons identifier sept signes qui indiquent une carence potentielle en vitamine D.
1. LA TRANSPIRATION EXCESSIVE
Contrairement à la plupart des éléments de cette liste, les experts médicaux ne sont pas tout à fait certains de la raison pour laquelle nous transpirons davantage avec de faibles niveaux de vitamine D. On sait simplement qu'il semble y avoir un lien indissociable entre un faible taux de vitamine D et une transpiration excessive, en particulier autour du front.
2. SENTIMENTS DE TRISTESSE / DÉPRESSION
Un lien a été établi entre la tristesse / la dépression et de faibles niveaux de vitamine D. Une découverte particulièrement intéressante implique le lien entre le trouble affectif saisonnier (SAD), un état dépressif saisonnier, et les niveaux fluctuants de la vitamine D3. Dans une étude , la supplémentation en D3 des participants a eu des effets positifs et une réduction des effets négatifs – à la fois physiques et cognitifs. Les participants ont signalé une diminution significative de divers symptômes, dont les envies alimentaires, l' hypersomnie, la léthargie, et les troubles du sommeil.
3. DES DOULEURS ET UNE FAIBLESSE MUSCULAIRE
Le degré de douleur et la faiblesse musculaire peuvent varier de subtiles à sévères. Dans un premier temps, les symptômes de ce type ne sont presque pas présents; Cependant, comme la déficience dure sur le temps, les symptômes associés ont tendance à se dégrader. C'est parce que lorsque la vitamine D est métabolisée, cela améliore la contraction musculaire – un mécanisme essentiel pour le renforcement des os.
4. HYPERTENSION
L'hypertension se traduit souvent lorsque les niveaux de vitamine D de l'organisme sont faibles. Notre corps formule un peptide qui augmente la pression artérielle par la restriction artérielle et la rétention d'eau. La vitamine D sert de contre-mesure, en supprimant cette réaction enzymatique et en réduisant la réponse inappropriée et exacerbée du corps à ce peptide, normalisant ainsi les niveaux de la pression artérielle.
5. UN SYSTÈME IMMUNITAIRE AFFAIBLI
Lorsque les niveaux de vitamine D sont faibles, notre système immunitaire est inextricablement affecté. On peut trouver une forte concentration de récepteurs de vitamine D dans les cellules immunitaires, une zone du corps qui nécessite une supplémentation suffisante en vitamine D. Dans une étude japonaise publiée dans le American Journal of Clinical Nutrition , les élèves qui ont reçu des suppléments de vitamine D ont enregistré moins de cas de grippe A que ceux qui n'ont pas reçu de suppléments.
Dans une autre étude, les personnes diagnostiquées avec une maladie auto-immune avaient également de faibles niveaux de vitamine D.
6. TROUBLES INTESTINAUX
Certaines affections gastro-intestinales affectent l'absorption de la vitamine D. Ceux qui ont la maladie coeliaque, la maladie de Crohn, une maladie inflammatoire de l'intestin et d'autres conditions, risquent davantage d'avoir une carence en vitamine D en raison des interactions. En outre, ceux qui ont de grandes quantités de graisse dans le corps sont sujets à une carence en vitamine D car la graisse dissout la vitamine et réduit ses effets physiologiques.
7. PROBLÈMES CARDIAQUES
Il existe une corrélation probable entre les faibles niveaux de vitamine D et les maladies cardiovasculaires. Les professionnels médicaux croient que les faibles niveaux de la vitamine entraînent des concentrations plus élevées de calcium qui s'accumulent dans les artères; l'accumulation de calcium est la plaque qui se forme dans les artères et qui augmente le risque de crise cardiaque ou d'AVC.D'autres conditions liées à de faibles niveaux de vitamine D qui incluent – l'hypertension, le diabète de type 2, l'obésité et le cholestérol élevé – semblent renforcer le lien entre les niveaux de vitamine D et la santé cardiaque.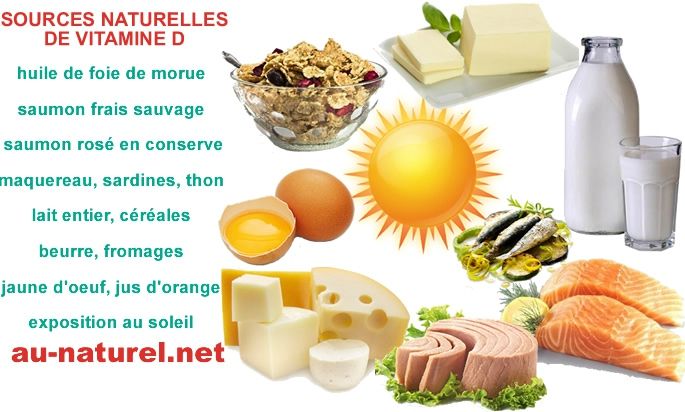 Oméga-3 : protection des systèmes
cardio-vasculaire et immunitaire
Les oméga-3 sont utilisés dans l'élaboration d'acides gras hautement insaturés et d'eicosanoïdes de série 3. Ces substances ont des effets favorables sur la composition des membranes cellulaires ainsi que sur de nombreux processus biochimiques de l'organisme : la régulation de la tension artérielle, l'élasticité des vaisseaux, les réactions immunitaires et anti-inflammatoires, l'agrégation des plaquettes sanguines.
Les acides gras essentiels sont ainsi baptisés parce que l'organisme ne peut pas les synthétiser lui-même. Il faut les trouver dans l'alimentation, les suppléments ou les compléments alimentaires. Typiquement les oméga-3 et oméga-6 permettent le bon fonctionnement des systèmes cardio-vasculaire, cérébral, inflammatoire, hormonal, etc. Aussi, chacun de ces familles d'acide gras ont des propriétés, par exemple les oméga-3 sont de bons alliés pour réduire le taux de triglycérides dans le sang. Les besoins en oméga-3 (plus précisément en acide alpha-linolénique) sont entre 0,8 et 1,1 g/jour. En ce qui concerne les oméga-6, leur apport devrait être équivalente à 2% de la quantité de kilocalories ingurgitée par jour.
Je recommande souvent une cure d'oméga-3, essentiellement en hiver. Il est facile de trouver des boîtes de 60 gélules bio, ce qui correspond à une cure d'un mois à raison de deux gelules par jour (matin et soir). La combinaison Oméga-3 + vitamine D naturelle forme un "cocktail tonus" idéal pour retrouver la forme au coeur de l'hiver.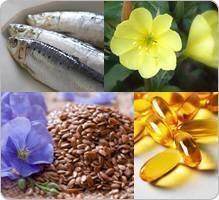 Et la luminothérapie ?
Hippocrate avait déjà lié mélancolie et saisons, mais c'est le docteur Norman E. Rosenthal, psychiatre et chercheur américain au National Institute of Mental Health, qui a été le premier à décrire, en 1984, ces troubles (dont il souffrait) et la possibilité de les traiter avec de la lumière. La luminothérapie consiste à exposer les malades à une lumière de 10.000 lux durant 30 minutes. Cela apporte des améliorations notables après deux semaines de traitement.
Si la luminothérapie est aussi efficace sur ce trouble, c'est parce qu'elle agit directement sur l'horloge biologique interne en corrigeant le décalage du rythme de sécrétion nocturne de la mélatonine. Pour cela, il faut cependant respecter certaines règles car les paramètres d'utilisation tels que l'heure et la durée d'administration, l'intensité lumineuse, ou encore la fréquence des séances revêtent une importance cruciale. Pour soigner la dépression saisonnière, il est donc nécessaire de s'exposer quotidiennement à une intensité lumineuse de 10000 lux pendant trente minutes au moins (une belle journée d'été peut atteindre 100 000 lux d'intensité lumineuse, une journée bien nuageuse n'offre que 2000 lux environ). Les lampes que nous utilisons tous à notre domicile ou sur notre lieu de travail n'excédant pas quelques centaines de lux, on comprendra la spécificité d'une lampe de luminothérapie. L'exposition se fera strictement à la même heure et le plus tôt possible le matin, quitte à avancer son horaire de lever. Les recommandations quant à la durée de la « cure » de luminothérapie sont par contre un peu moins claires. Je considère que deux ou trois semaines devraient déjà produire leur effet...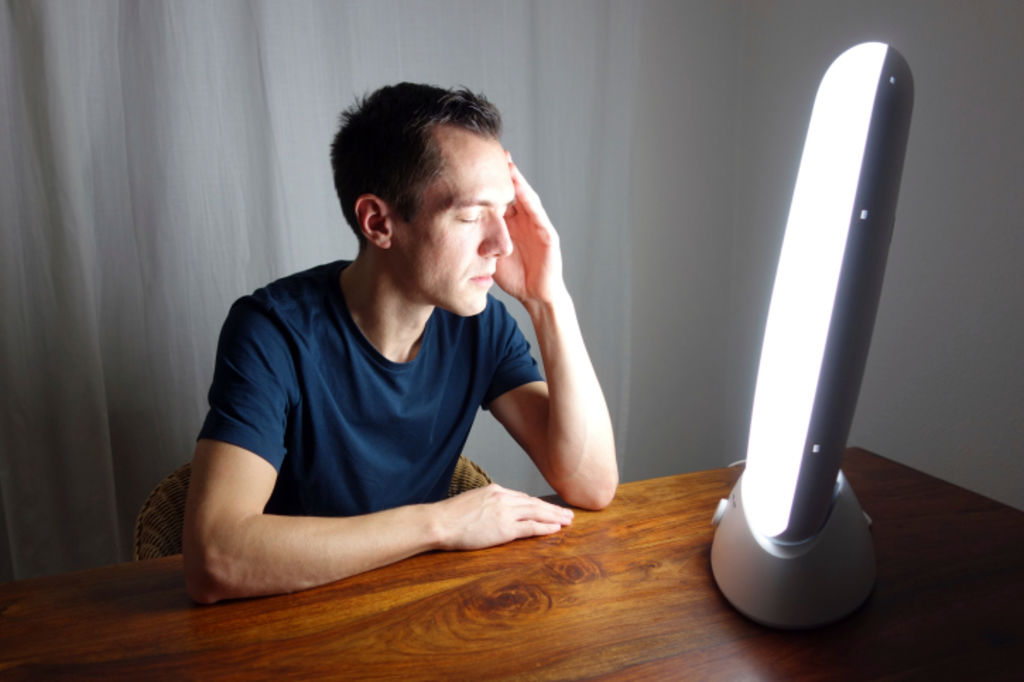 __________________________________________________________________
Sources et bibliographie :
Eric Charles: A chacun son rythme (Collection l'Optimiste, First éditions 2015).
Sain-et-naturel.com
Passeportsante.net
Stéphane Bastianetto, Ph.D. (neuromedia.ca)
Categories: Santé et plantes
/