Intervient autour de Poitiers (86)
Sur rendez-vous au 06 84 20 31 39
Bio-énergéticien et aromathérapeute certifié (FFA)
Cliquez ici pour ajouter un titre
Cliquez sur ce texte pour le modifier. Ce bloc combine simplement un titre et un paragraphe. Vous pouvez vous en servir pour accueillir les visiteurs sur votre site ou présenter un produit ou un service sans image. Essayez d'écrire un paragraphe concis et de séparer les zones de texte sur votre page afin que les visiteurs s'intéressent à votre site web.
| | |
| --- | --- |
| Posted on February 9, 2019 at 12:20 AM | |
La surcharge sensorielle ("sensory overload" en anglais) est caractérisée par la perception soudaine et simultanée de nombreuses informations par les différents sens que le cerveau ne parvient pas - ou très difficilement - à gérer.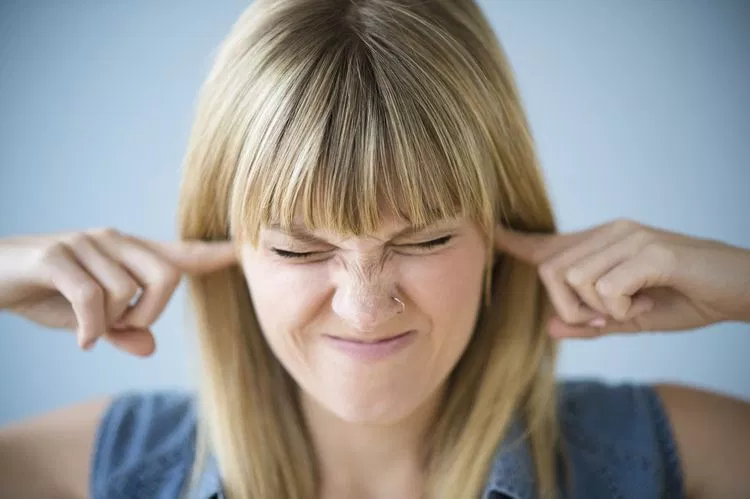 IMPORTANT : Il s'agit d'un état psychologique, pas d'une maladie à proprement parler.
Il touche généralement les personnes anxieuses ou hypersensibles et se manifeste par une envie de se renfermer dans sa bulle, loin du bruit, de la lumière, du monde en mouvement.
Les personnes qui connaissent cette surcharge sensorielle témoignent souvent de cette envie irrépressible de calme et souvent de solitude. Mais leur entourage (personnel ou professionnel) peut être surpris, voire gêné par cette attitude et l'apparenter à des sautes d'humeur ou pire... à un sale caractère de type misanthropique.
Se sentir agressé par le monde extérieur conduit les personnes en surcharge sensorielle à prendre de la distance (parfois soudainement) et, quelquefois, ne sachant pas comment expliquer cet état à leur entourage, à trouver toutes sortes de prétextes pour "disparaître".
Il n'est pas rare en effet que ces personnes quittent brusquement un lieu un peu trop animé, une conversation (surtout si le ton monte) et surprennent leur entourage par ce qui peut apparaître comme une "fuite".
Quels sont les symptômes ?
- Une difficulté de concentration
- Une extrême irritabilité
- Une fatigue difficile à expliquer (même lorsqu'on ne manque pas de repos ou de sommeil)

- Une envie soudaine de fermer et couvrir ses yeux
- Une angoisse voire une peur panique de son entourage
- Une sensibilité inhabituelle au contact de la peau comme les vêtements semblant plus rêches (recherche de matières molles et douces).
- Une envie de se retrouver seul (ne plus supporter son entourage même tres proche)

Comment "gérer" cette situation ?
Si vous vous rendez compte que vos sens sont submergés et déclenchent une surcharge sensorielle, vous pouvez faire face à cette situation en reconnaissant les éléments déclencheurs. Cela peut prendre un certain temps mais il est utile d'essayer de comprendre ce que vos expériences de surcharge sensorielle ont en commun.
Chez certaines personnes, les facteurs déclencheurs sont plutôt des bruits, mais cela peut aussi être des lumières clignotantes ou de grandes foules.
Vous pouvez essayer d'éviter le déclenchement de la surcharge sensorielle une fois que vous savez ce qui la cause.

Vous pouvez être "proactif" face à la surcharge sensorielle en réfléchissant de manière créative à la manière de réduire les intrants sensoriels lorsque vous vous trouvez dans une situation difficile.
Par exemple, il peut-être utile de demander l'arrêt des lumières ou de la musique et/ou de fermer les portes pour limiter les nuisances sonores lorsque vous êtes en société. Essayez de déterminer les mesures préventives que vous pouvez prendre avant que la surcharge sensorielle ne s'installe.
Voici d'autres conseils tout simples :

- Lorsque vous faites des achats, faites une liste pour vous concentrer sur la tâche à accomplir. Cela peut aider à éviter de se laisser submerger par toutes sortes de parasites comme les odeurs et les sons.
- Tenez des conversations dans les coins de la pièce ou dans des pièces séparées lorsque vous assistez à un grand rassemblement.
- Prenez un petit carnet avec vous lorsque vous entrez dans un environnement très stimulant. Ecrivez-y vos déclencheurs et identifiez les espaces sûrs à l'avance. Vous créerez ainsi une sorte de plan que vous pourrez aussi partager avec une personne de confiance. Cela peut aider à réduire l'anxiété provoquée par une surcharge sensorielle.
- Prévoyez de partir tôt pour pouvoir vous évader.
- Reposez-vous et buvez beaucoup (d'eau). Cela aide votre cerveau à fonctionner à des niveaux optimaux.
NB : L'état de surcharge sensorielle est très fréquent chez les personnes souffrant de troubles autistiques, notamment du syndrôme d'Asperger. Un certain pourcentage de la population n'est pas conscient de présenter des troubles du spectre autistique et n'a pas été diagnostiqué. La surcharge sensorielle peut aider ces personnes à se poser cette question. Mais cet état psychologique spécifique peut aussi toucher des personnes non autistes, en particuliers au moment de l'adolescence, et souvent aussi chez certaines personnalités hypersensibles ou très créatives (artistes en général et notamment musiciens, aussi paradoxal que cela puisse paraître).

Sources et bibliographie:
- Bennett RM. (1999). Emerging concepts in the neurobiology of chronic pain: Evidence of abnormal sensory processing in fibromyalgia. DOI:
10.4065/74.4.385
- Fung LK, et al. (2012). A retrospective review of the effectiveness of aripiprazole in the treatment of sensory abnormalities in autism. DOI:
10.1089/cap.2010.0103
- Jones RSP, et al. (2009). First-hand accounts of sensory perceptual experiences in autism: A qualitative analysis. DOI:
10.1080/1366825031000147058
- Learn the signs. (n.d.).
- Pfeiffer BA, et al. (2011). Effectiveness of sensory integration interventions in children with autism spectrum disorders: A pilot study.
- Rosen P. (n.d.). Sensory processing issues and anxiety.
- Sensory differences. (2016).
- Blog "latranchemontagne.com"
- Site internet healthline.com

Categories: Psychologie et introspection
/